THE FIRST STEP OF INDEPENDENCE; ART OF MANAGING MONEY EFFECTIVELY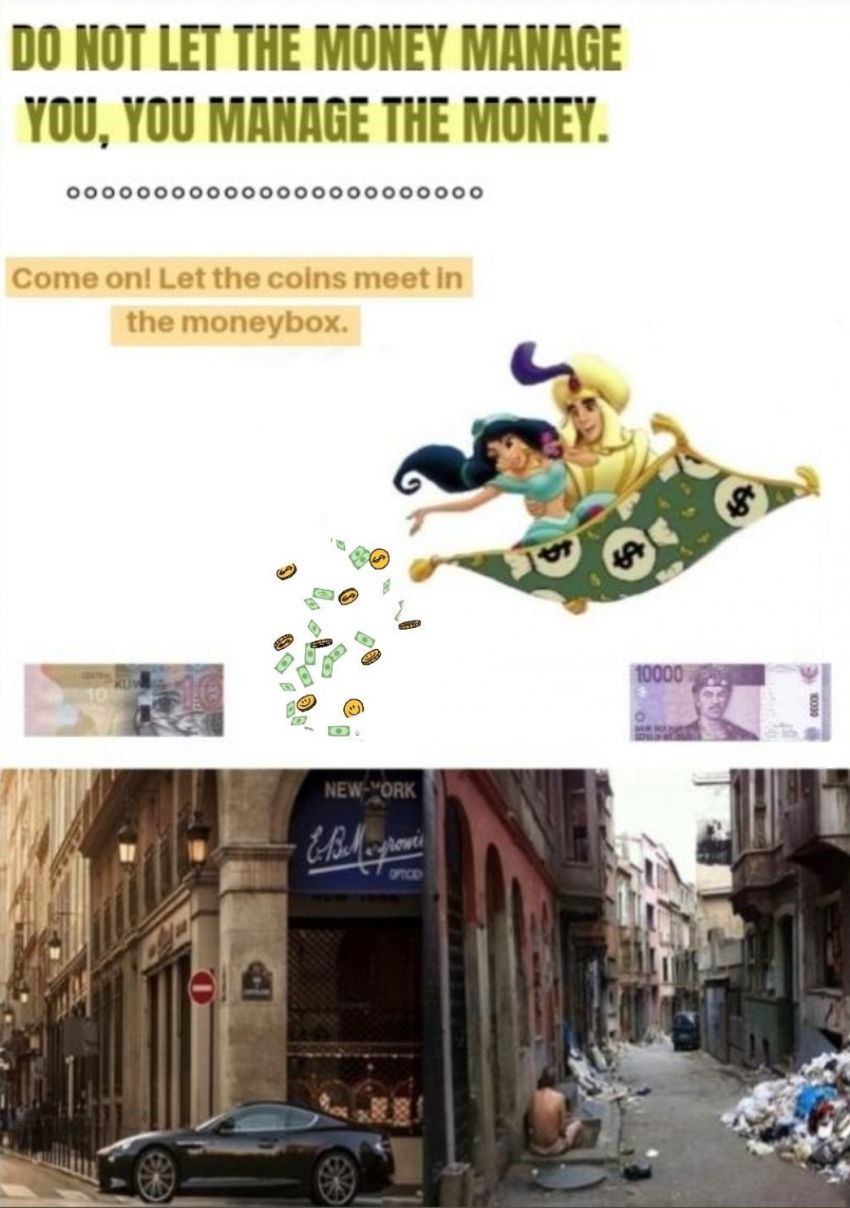 THE FIRST STEP OF INDEPENDENCE; ART OF MANAGING MONEY EFFECTIVELY
It has been determined that our students before and after graduation need to develop the necessary financial literacy knowledge and skills to sustain their lives alone. With our finance literacy project, the main goal is to improve the financial self-efficacy of our students. Our goal is to acquire a culture of financial literacy, to enable our students to better manage their existing and future economic processes, and to have an effective entrepreneurial perspective using digital technology.
Proje Ortakları:
Gizem TEKİNALP (TÜRKİYE - PAZAR 10 MART MESLEKİ VE TEKNİK ANADOLU LİSESİ)
DEMET EFE (TÜRKİYE - MUZAFFER ÇİL ANADOLU LİSESİ)
NEŞE SAKARYA (TÜRKİYE - MUZAFFER ÇİL ANADOLU LİSESİ)
BELGİN ŞAFAK ERTÜRK (TÜRKİYE - HAMİTLER TOKİ MESLEKİ VE TEKNİK ANADOLU LİSESİ)
BISERKA MARCINKO (HIRVATİSTAN - )
MILENA NAJMANOVA (ÇEKYA - Anglo-n#283;meká obchodní akademie, ANOA)
HEDEFLER

With financial literacy education we want to teach fallowing informations to our students by giving them perspective of EU societies.
• Balanced budget making
• Save money
• Assessing savings
• What is exchange, bono, inflation
• What is digital money
• Banking operations
• Digital transactions in banking
• The difference between credit card and debit card
• What to pay attention to in credit card payments
• Important points about checks and bills
• Scholarship, student loan and payment terms
• Social pension system
• Get credit and calculation of interest
• Participation banking
• Private pension system / Pension system of Private Institutions system
• Social pension system
• Health insurance, accident insurance etc.
• Safe internet use
• How to plan sustainable entrepreneurship
• What to do if an economic problem is encountered

ÇALIŞMA SÜRECİ

9 MONTHS (15.02.2021-15.10.2021)

FEBRUARY 2021: Preparation of pre-tests and post-tests for students
Deciding by which statistical methods the data to be obtained will be evaluated (online meeting)

MARCH 2021: Planning the trainings to be given to students (online meeting)

APRIL 2021: Pre-test for students (online tools)

MAY 2021: Financial literacy for students 1 hour course per week for 4 weeks (to be held on Zoom, web2.0 tools will be used in in-course activities)

June 2021: Final test for students (online tools)

JULY 2021: Analysis of data with SPSS

AUGUST 2021: Dissemination of the project on digital platforms (webinar open to all students in the school)

SEPTEMBER 2021: Dissemination of the project on digital platforms (Webinar open to all parents in the school)

OCTOBER 2021: Writing the project report

BEKLENEN SONUÇLAR

Students are expected to find rational solutions to economic problems in line with financial literacy education goals.

• It is aimed to increase the response rate given by students in the pre-test by 70% in the post-test.
• The project will be considered successful if the students' use of financial literacy knowledge in daily life is 70% and above.